What's your riding style, what kind of Biker are you?
Discover specific riding gear for Touring, Racing, Custom and Off-Road.
Motorcycle clothing, helmets and accessories shop in Pordenone
Motorcycles are our one true passion. That's why we opened a shop where every motorcyclist can find only the best gear for their riding style: Touring, Racing, Custom, Off-Road and Urban.
We carefully select the new and must-have products from the best brands, offering special offers throughout the year.
Get a professional and technical advice from our team: come and visit us in our shop in Pordenone!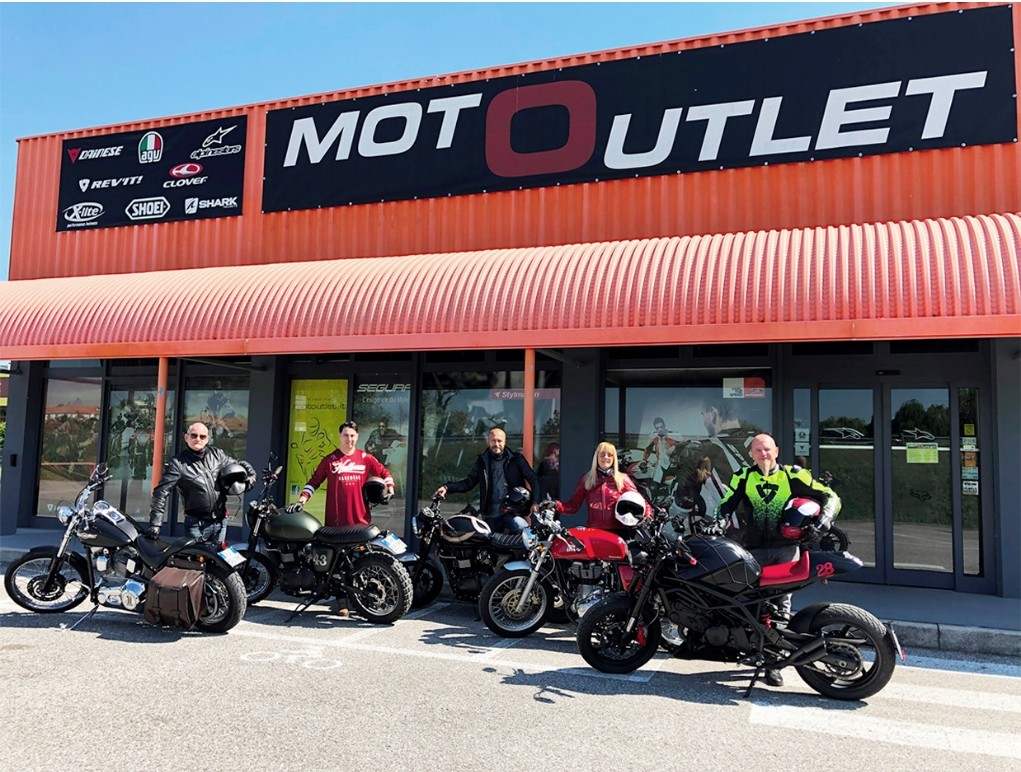 Do you need to talk to us quickly?
Write to us in chat

Down on the left
Really competitive prices compared to other similar websites. . Impeccable customer service, responds in a very short time, a fundamental thing in a e-commerce. Truly recommended. Thanks again.
Kindness, openness and preparation above all else. Then a great choice of gear with an excellent quality / price ratio. Last but not least, always a great after-sales service. 🔝
Good choice for all types of bikers and above all trained and kind staff, I personally bought all my biker clothing here.
Positive Feedback !!! Bought mirror mask, balaclava and shoe cover !!! All perfect! Excellent quality and prices. A +++
Courtesy, helpfulness, and excellent items at affordable prices. Definitely a shop recommended for all motorcyclists, even for the most picky ones.
I confirm the high competence, passion, enthusiasm and courtesy of all the staff. They are serious, they do fast deliveries, maximum reliability guaranteed. It is always a pleasure to visit them, even if just for advice on clothing or accessories. Thanks