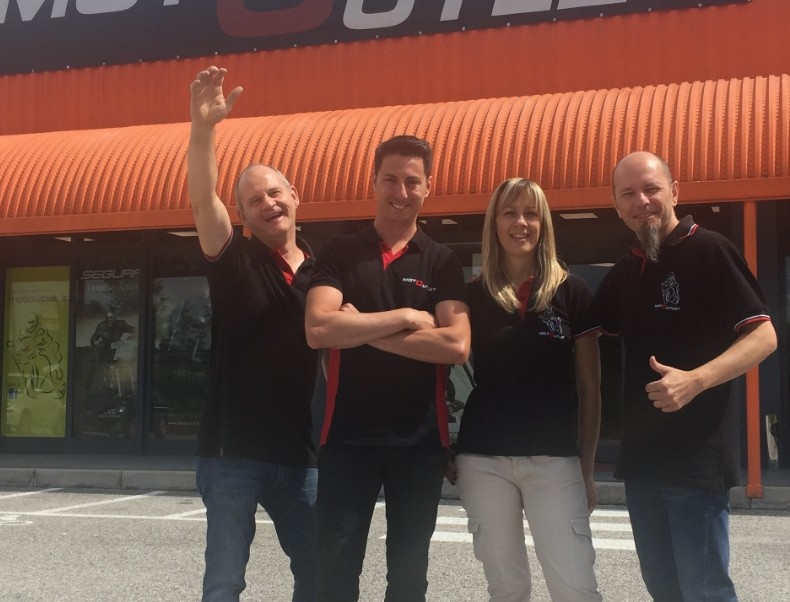 Motoutlet for us is the adventure of a new journey. It is the adrenaline of a bend on the track. It is the love you put into the care of your motorcycle. It is the freedom to choose your own path, even where the path is not marked. Motorcycles are our passion, that we love to share with real motorcyclists.
For this reasons, we have decided to open a shop specialized in the sale of the best brands of helmets and motorcycle clothing. We carefully select the new and must-have products from the best companies that combine safety and technology with an attractive design and the best fit offered on the market.
Today, Motoutlet is a must for every motorcyclist, even for the most demanding. The large exhibition space, located on the SS13 Pontebbana, offers convenient parking and has specific corners dedicated to all different souls of motorcyclists: Touring, Racing, Custom, Offroad and Urban.
Motoutlet is the ideal environment for those who want the best and want to count on the experience, professionalism and technical expertise of our staff.
What clients say about our shop
of helmets, accessories and motorcycle clothing
Really competitive prices compared to other similar websites. . Impeccable customer service, responds in a very short time, a fundamental thing in a e-commerce. Truly recommended. Thanks again.
Kindness, openness and preparation above all else. Then a great choice of gear with an excellent quality / price ratio. Last but not least, always a great after-sales service. 🔝
Good choice for all types of bikers and above all trained and kind staff, I personally bought all my biker clothing here.
Positive Feedback !!! Bought mirror mask, balaclava and shoe cover !!! All perfect! Excellent quality and prices. A +++
Courtesy, helpfulness, and excellent items at affordable prices. Definitely a shop recommended for all motorcyclists, even for the most picky ones.
I confirm the high competence, passion, enthusiasm and courtesy of all the staff. They are serious, they do fast deliveries, maximum reliability guaranteed. It is always a pleasure to visit them, even if just for advice on clothing or accessories. Thanks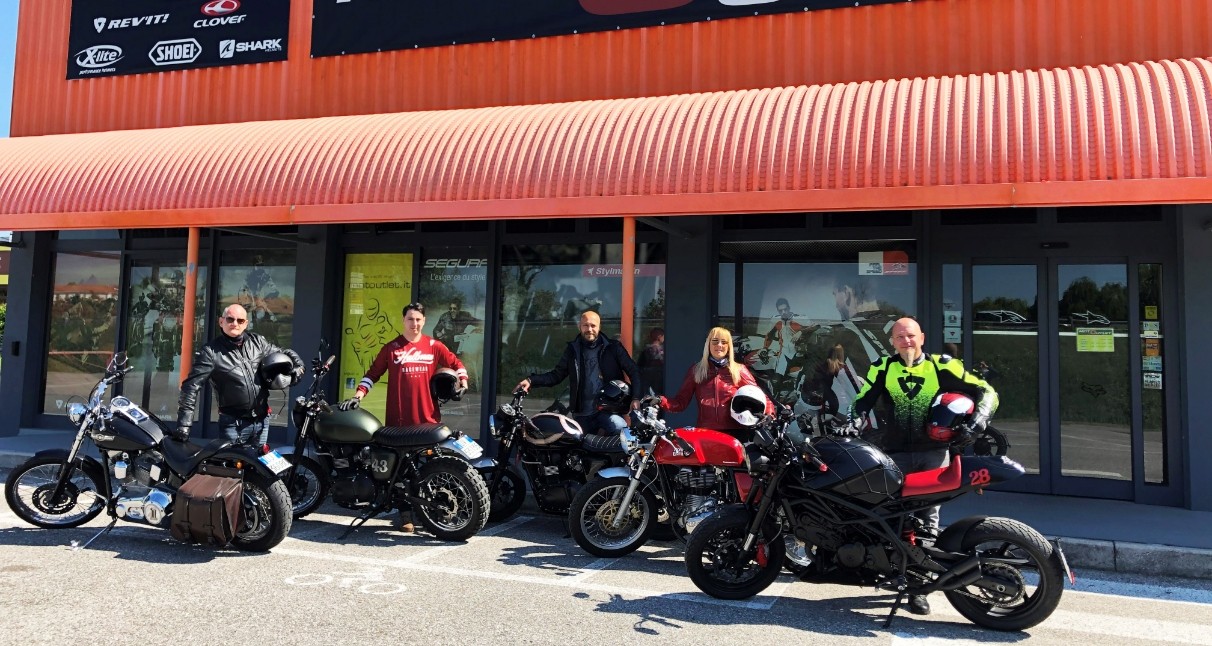 Motorcycle clothing, helmets
and accessories of the best brands
In our shop in Pordenone and in the online store we offer motorcycle clothing like leather clothing, track suits, touring jackets and trousers, motorcycle jeans.
We have selected the helmets that let you fully experience the emotions, adrenaline, strength, balance and experience of your passion for motorcycles.
Finally, we complete your gear with footwear and boots, gloves, airbag systems, protections, technical underwear, bags, intercoms and navigators.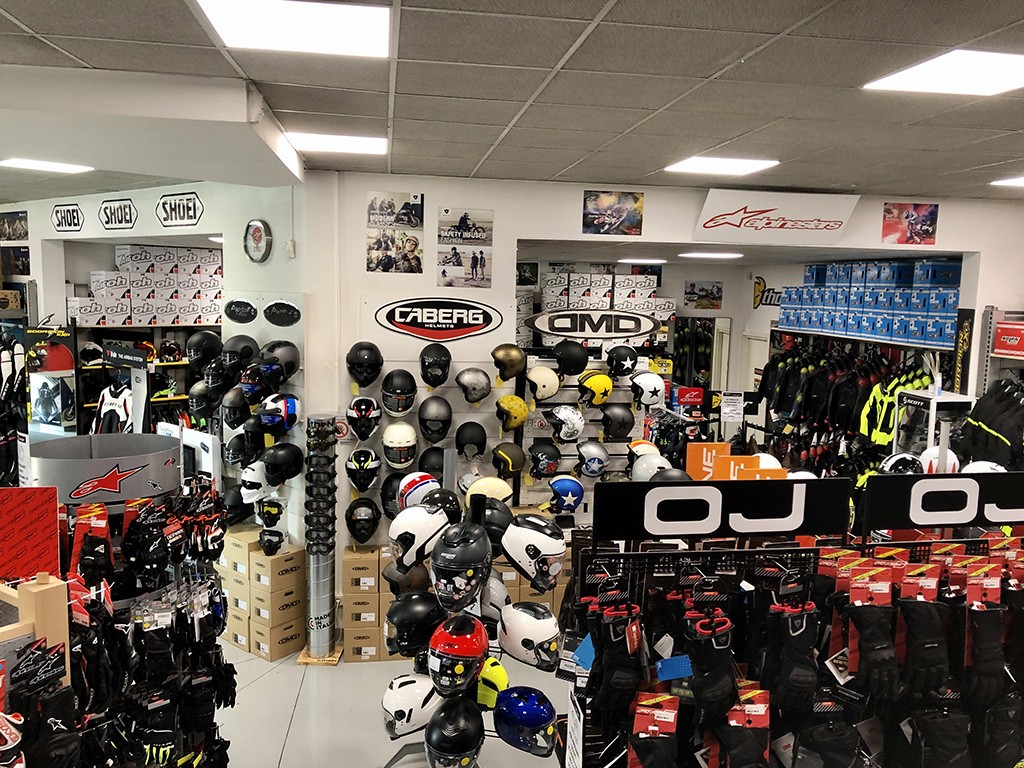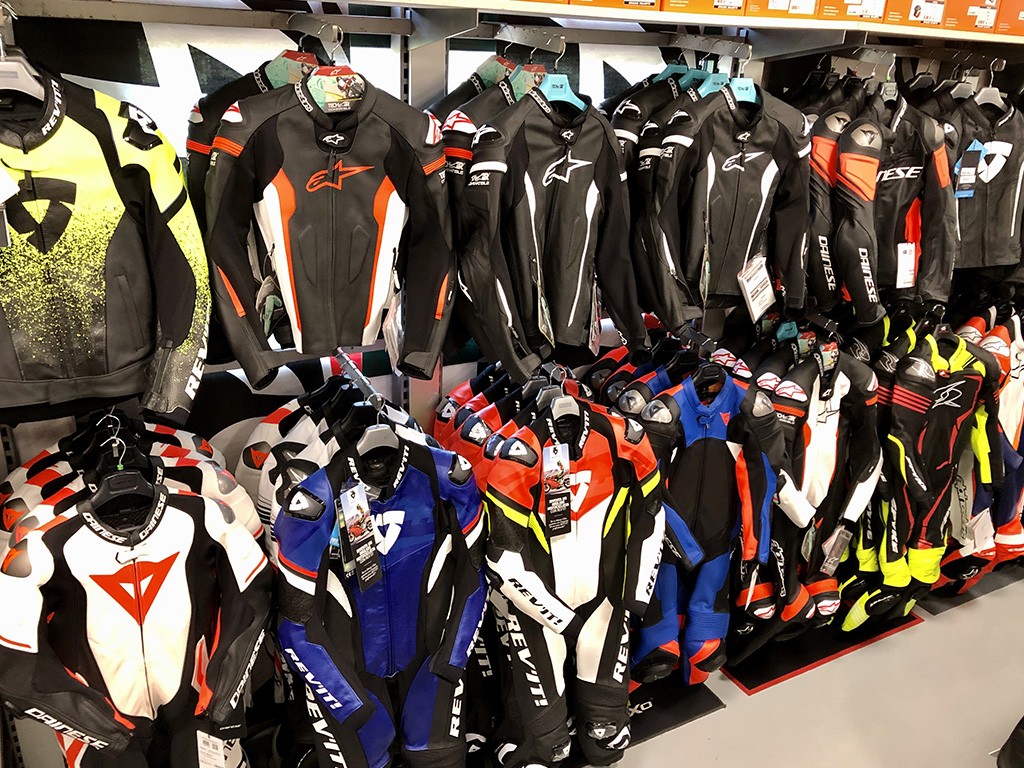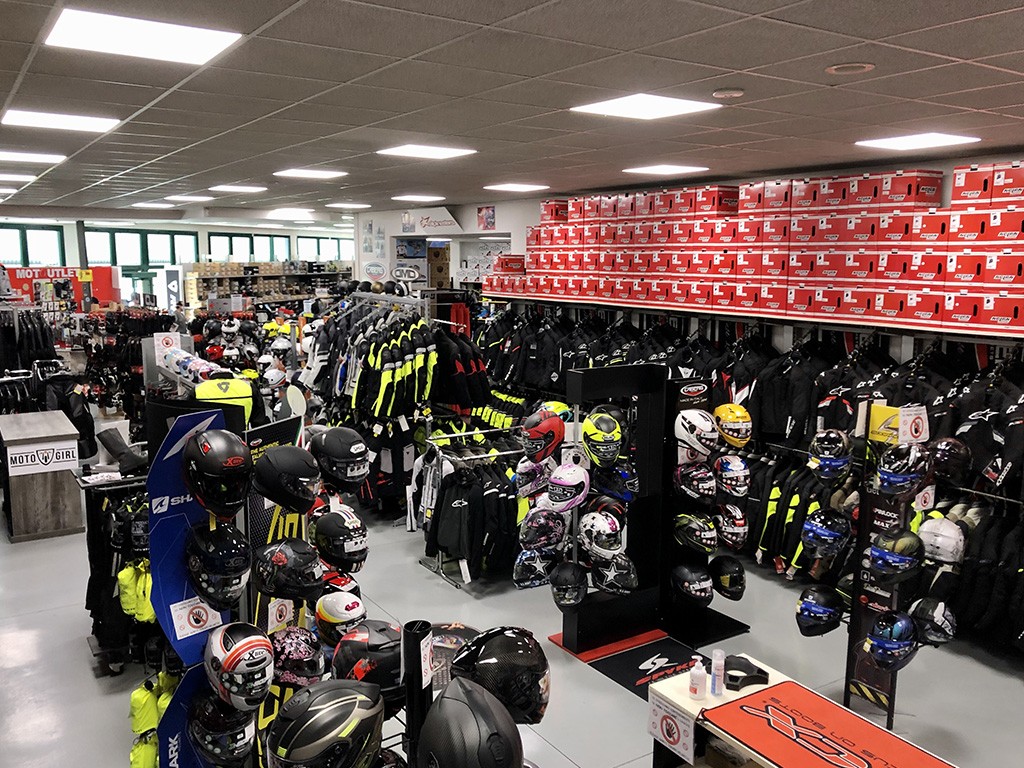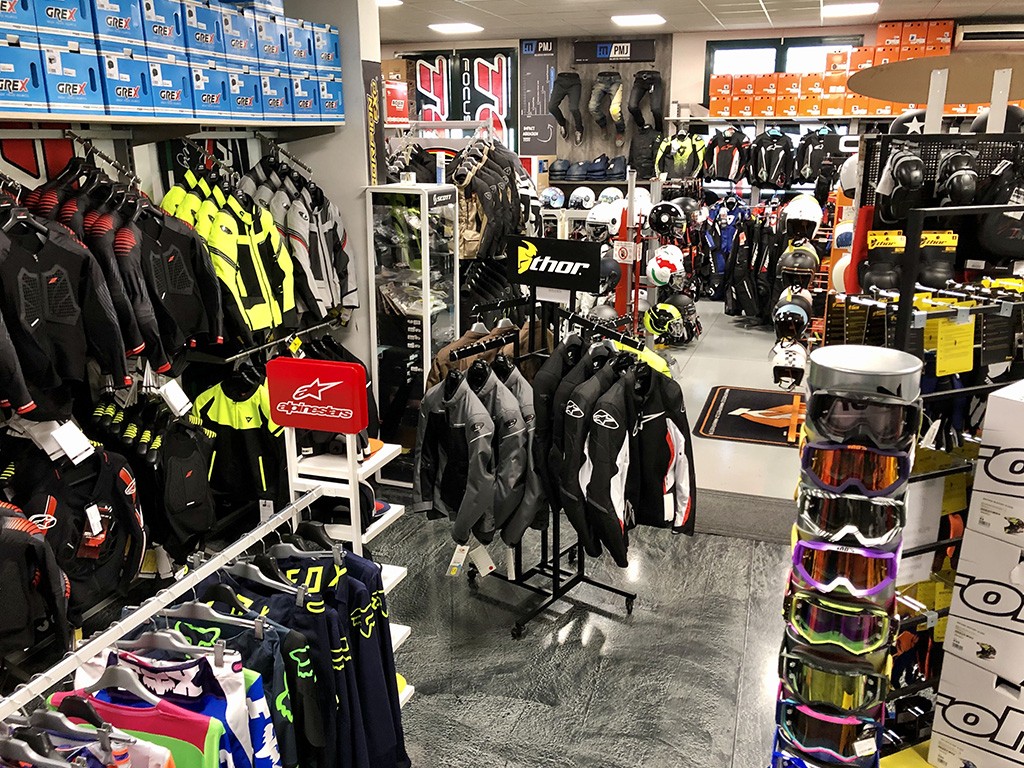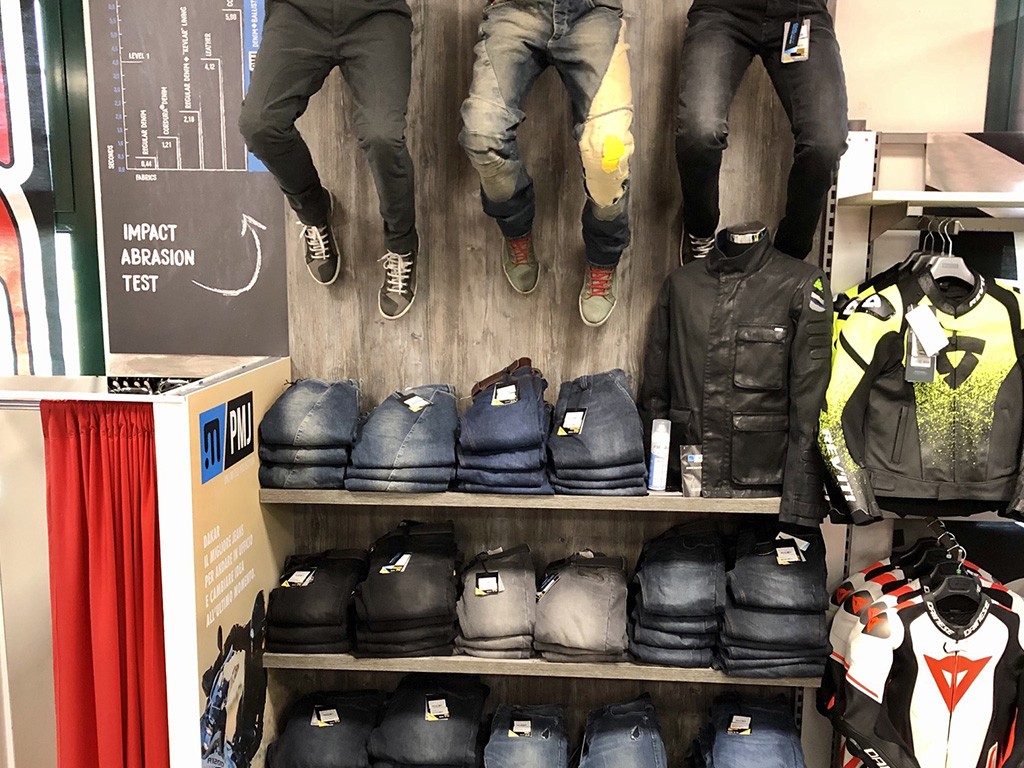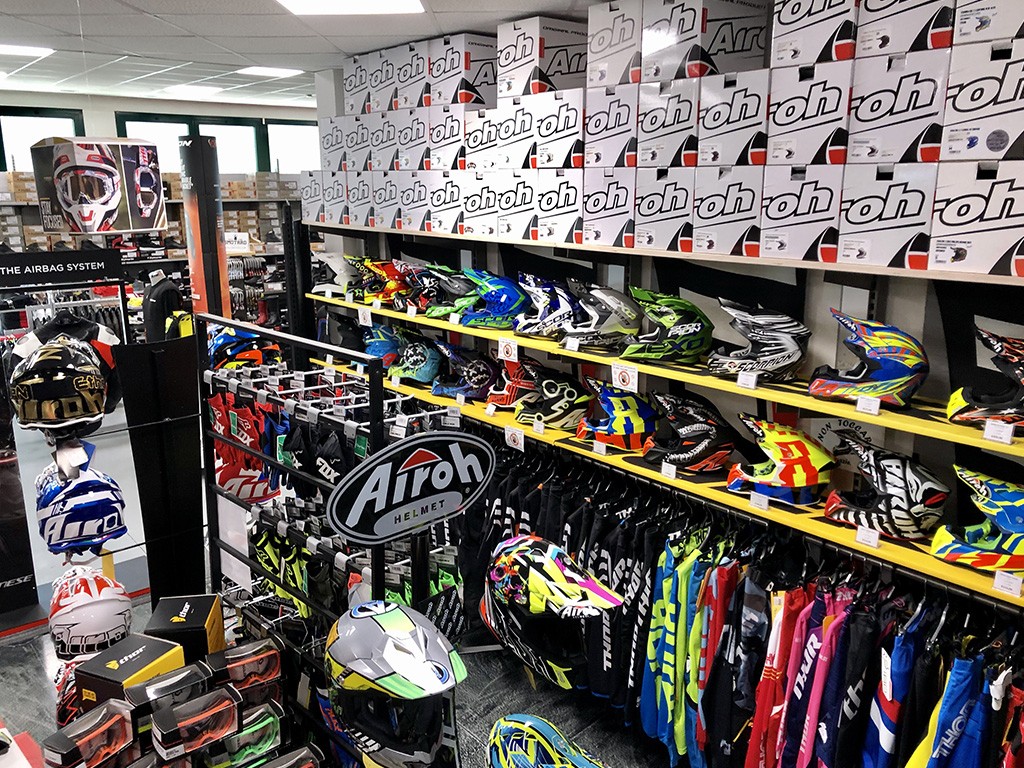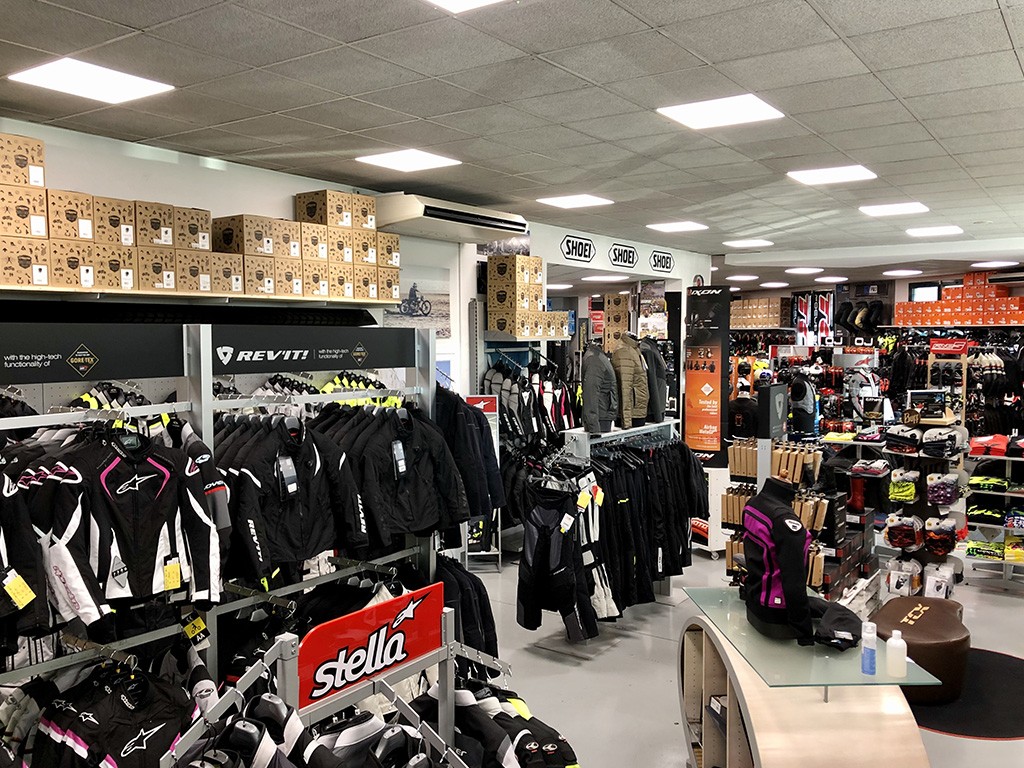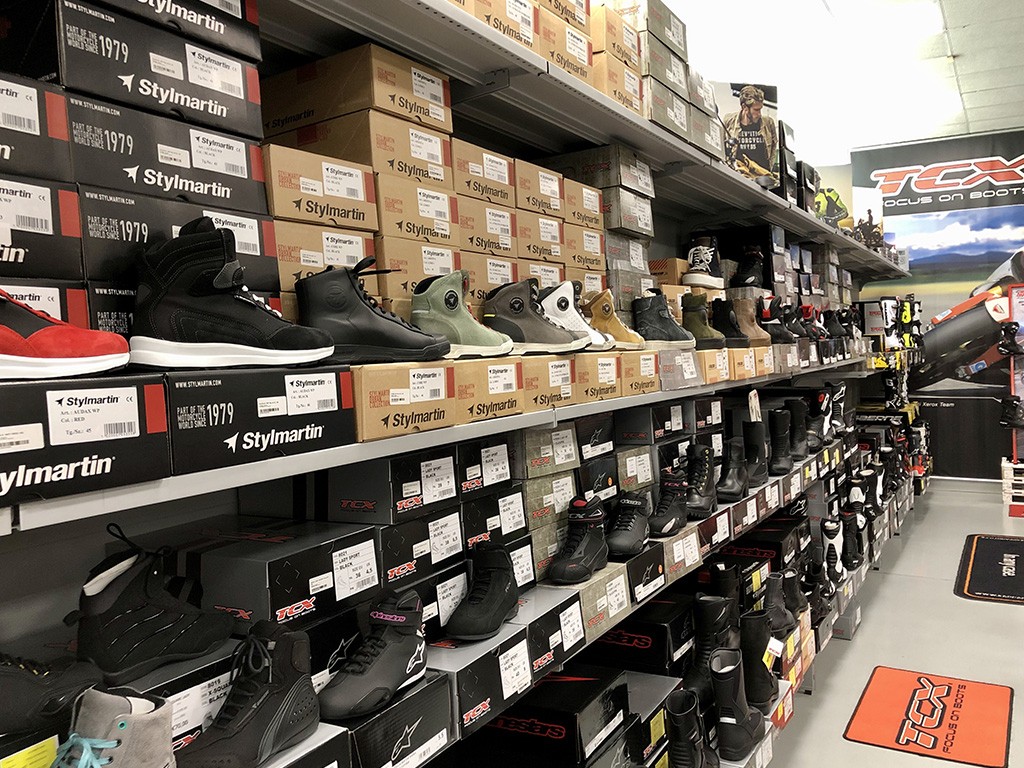 FIND OUT ABOUT OUR SERVICES
Do you need to talk to us quickly?
Write to us in chat

Down on the left.