Interphone U-Com 16 Twin Pack
Product by: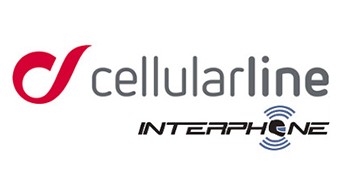 Twin Kit Pack
Bluetooth 5.0 / Mesh 2.0 technology
Thinnest Mesh intercom on the market. Thanks to this advanced technology you will enjoy a more reliable connection and group connection with other intercoms, up to 24, with a simple click.
Total compatibility with all Sena, tft, gps and oem systems.
40mm HD speakers for deep, enveloping bass while listening to the radio or your favorite playlists, even in the background during a conversation.
Zero impact design on the helmet. The convenient separate battery placed on the back of the helmet will never be visible.
3 in stock
Description
Firmware update
Device update and configuration from PC (Windows and MacOs)
APP
New iOS and Android App
Total control of the intercom functions
Display of remaining autonomy time
Display of installed firmware version and availability of new releases
Battery charge percentage display
Easy creation of intercom groups Smart intercom pairing: intercom pairing via QR code
Selection of audio equalizer presets
Audio
Device management with multilingual voice commands
Pre-recorded voice messages Directional windproof microphone
Automatic volume adjustment (can be disabled) on 3 levels
New 40mm HD top sound speakers
Audio equalizer
Vox intercom adjustable on 5 levels
HD intercom
Technical features
Mesh 2.0 technology and Bluetooth® 5.0
Mesh communication in groups of up to 24 intercoms
Battery life in intercom only mode up to 8h in Mesh and 15h in Bluetooth® (variable duration with music / gps / radio in the background)
Full charge in 1h
Extended compatibility with all Sena, tft and gps systems on the market
Mesh Bridge, possibility to join another Bluetooth intercom to the mesh conversation
Integrated voice commands to manage device functions
General features
Connection between intercoms up to 1.6km
Connection between intercoms with a click
Menu with multilingual voice guide
Connection to smartphone Listening / sharing music, phone calls
IP 67 waterproof
Conversation between intercoms with background audio of the radio / gps / music functions
Configuring the device in beginner or expert mode
Ability to charge the intercom during use
Phone
Dual point, possibility to connect two smartphones to the control unit at the same time
Voice response
Management with Apple and Android voice assistant
Speed ​​dial: possibility to memorize 3 telephone numbers
Redial of the last call
Sharing the telephone conversation with another intercom
Chip / Battery / Charger
Chipset: Bluetooth® version 5.0 and Mesh 2.0
Fast charge: recharges your intercom at maximum speed. With 20 minutes of charging you get up to 6h of Bluetooth® conversation and 3h Mesh
Micro connectors for microphone and speaker, type C for charging and data
Compatibility
With all smartphones equipped with Bluetooth® technology
GPS navigators with Bluetooth® technology and HFP profile
Total integration with all Sena systems and helmets with integrated communication system
Connection with intercoms of other brands in Anycom mode
Compatibility with all tft and gps systems
It can be installed on most helmets
Pack content
Adhesive
Velcro for mounting on the helmet
40mm TS Speaker Clip Mount Bracket
Boom microphone (jet and modular helmets) and adhesive (full face helmets)
Removable battery with bracket for mounting on the helmet
USB type C cable for data and charging
Dimensions
weight: 60gr
length: 85mm
height: 48mm
thickness: 12mm
GPS
Compatible with the main Bluetooth® navigators for motorcycles
GPS voice instructions also in the background during the intercom conversation
Compatible with the main navigation apps for smartphones, voice instructions also in the background
Music
Audio playback (A2DP / AVRCP) from smartphones, vehicle multimedia systems (tft), MP3 players and other Bluetooth® players
Song Sharing: sharing music between rider and passenger
FM radio
Reception from 76.0 MHz to 108 MHz
RDS function (chooses the best frequencies according to the zones)
10 stations can be stored
Automatic storage of the first 10 most powerful stations
Automatic mute for incoming phone calls